Earth Therapeutics, Regular Bamboo Natural Bristle Cushion Hair Brush, 1 Brush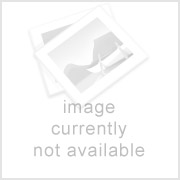 Product Description
Earth Therapeutics Regular Bamboo Natural Bristle Cushion Brush
Good for your hair and good for the Earth, the Bamboo Natural Bristle Cushion Brush is constructed of the finest quality natural bamboo wood with natural bristles set in a soft pneumatic air cushion base.

Earth Therapeutics' Bamboo Hair Brushes gently massage and stimulate the scalp while evenly distributing the scalp's natural oils along the hair shaft.

Regular brushing sets hair to its naturally soft, lustrous sheen, helping hair to be healthier, more manageable and easier to style.

Earth Therapeutics brings professional grade grooming to your fingertips.
Notice: Actual results may vary among users. You should always consult with your physician before starting this product or any health-related program. The product information may differ due to packaging update or re-formulations. You should read carefully all product packaging.
Disclaimer: The product descriptions and the statements on this page are from manufacturers and/or distributors and have not been evaluated by AmeriLifeVitamin.com or the FDA. These products are not intended to diagnose, treat, cure, or prevent any disease.