Harmonic Innerprizes, n-Fuzed Testosterone, Liquid Supplement, 16 oz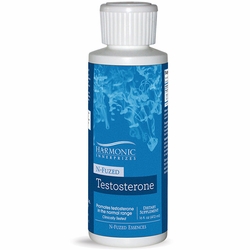 Product Description
Harmonic Innerprizes' n-fuzed essences are created by blending the most effective herbs known for a particular imbalance and then, through a state-of-the-art process infuses the electromagnet energy of these herbs into the crystalline structure of pure water.
Notice: Actual results may vary among users. You should always consult with your physician before starting this product or any health-related program. The product information may differ due to packaging update or re-formulations. You should read carefully all product packaging.
Disclaimer: The product descriptions and the statements on this page are from manufacturers and/or distributors and have not been evaluated by AmeriLifeVitamin.com or the FDA. These products are not intended to diagnose, treat, cure, or prevent any disease.