Sun Chlorella, Sun Eleuthero Extract Liquid, 1 lt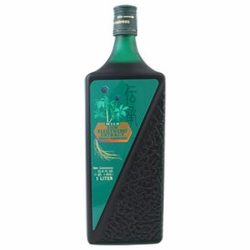 Product Description
Use Sun Eleuthero Extract With Bee Propolis And Chlorella To Nourish Your Body's Energy
Can be taken daily.
Flavored with the natural essence of plum and honey.
One ounce a day is all you need to enjoy its benefits.
Comes with an easy to use measuring cap to make it simple to get the right dosage.
Gives you rich, nourishing energy and nutrition thanks to the combination of bee propolis, eleuthero extract and chlorella extract.
Please note: For best effects, give yourself periodic breaks in taking Sun Eleuthero Extract. Every 6 weeks, take a 2-week rest period. Research demonstrates that eleuthero, like other adaptogens, loses some effectiveness over long periods of use. It works best over shorter periods of time.
Notice: Actual results may vary among users. You should always consult with your physician before starting this product or any health-related program. The product information may differ due to packaging update or re-formulations. You should read carefully all product packaging.
Disclaimer: The product descriptions and the statements on this page are from manufacturers and/or distributors and have not been evaluated by AmeriLifeVitamin.com or the FDA. These products are not intended to diagnose, treat, cure, or prevent any disease.