Planetary Herbals, Triphala Liquid, Herbal Complex, 2 oz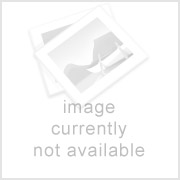 Product Description
Triphala is a potent yet gentle three-fruit herbal complex that uniquely supports GI (gastrointestinal) tract wellness. Supported by emerging science and traditional use, Triphala cleanses, tonifies, and revitalizes the tissues of the entire GI tract, setting the stage for better digestion and regular elimination to help you feel better. Triphala has been the cornerstone herbal formula for GI wellness in the East for more than 1,000 years.
Notice: Actual results may vary among users. You should always consult with your physician before starting this product or any health-related program. The product information may differ due to packaging update or re-formulations. You should read carefully all product packaging.
Disclaimer: The product descriptions and the statements on this page are from manufacturers and/or distributors and have not been evaluated by AmeriLifeVitamin.com or the FDA. These products are not intended to diagnose, treat, cure, or prevent any disease.